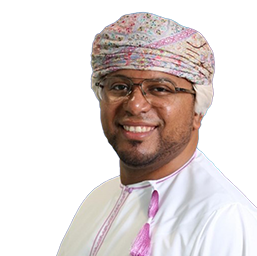 Managing partner
Oman
Experience
Badar Al Hashmi is Grant Thornton Oman's managing partner and a seasoned professional in the realm of finance and business management, heading up advisory business and taking the role of international liaison director. Badar brings a wealth of experience focussing on risk management, internal audit, process enhancement, and governance for over 20 years.
His career has taken him to New Zealand, USA, Canada, UK and the GCC, holding pivotal leadership positions within the big four accounting firms and his professional experience was further enriched by his tenure as Chief Risk Officer of a publicly listed telecommunications entity.
Qualifications
Badar holds a Bachelor of Science (Hon) degree from the University of Salford, UK, in finance and accounting and his academic pursuits include graduating from the National CEO Programme at the IMD University of Switzerland. He is a registered chartered accountant as recognised by the Ministry of Commerce, Industry, and Investment Promotions.
Additionally, he holds credentials in internal audit leadership and is a certified internal auditor, with certifications in risk and information system controls, as well as risk management assurance.